All County Garage Doors - Overhead Garage Doors Jacksonville, FL -

904-592-9225
There is no overhead door that All County Garage Doors cannot install. From the various options we offer, you will find a door that matches your price range and one that protects you and yours from harsh external elements. We also have weather proof doors that keep the harshness of rain, snow, or wind in check. Our reputation as the best garage door design and door specialist in Jacksonville, FL is unquestionably based on our stringent checks on quality.
By pooling all out talents, we have formed a strong team that dominates all others on the provisions of garage door services to our clients. Our Jacksonville customers can rest assured that they are safer and better secured with our full suite of services.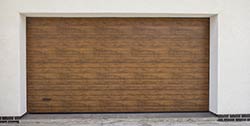 Backup systems sometimes come in handy for when power is unreliable. That does not mean your access has to be curtailed when power proves unreliable. We offer backup battery systems right in your garage to curb this problem. We also offer modern state of the art automated motion detectors that let you know when a vehicle is approaching. We don't just visit your location; we have a vehicle that has all the latest supplies and tools. You can be sure that we will perform any task you need the moment you employ our high tech services.